Selecting a Quarry Area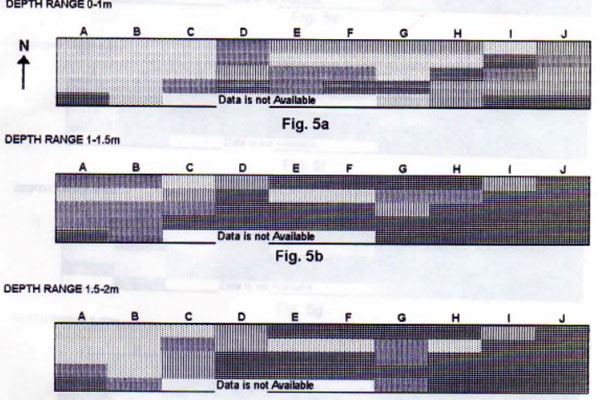 Project Details
Client Name: GJF Construction Co. Ltd.,
Location: Sonna Barriage, Gulbagra District, Karnataka.
Objective
Locate a quarrying area very near to the Dam Under construction.
When GJF constructions was constructing Sonna Barrage in Gulbarga District of Karnataka State in India.The nearest quarry known to the Irrigation department and shown by them was 17 Kms away from the site.
It was an expensive task to manage a quarry and crusher 17 Kms away from the project site and very expensive to have a separate setup only for quarry and crusher.
When Uttam was approached, up on preliminary reconnaissance survey it was felt that it should be possible to locate good quality rock deposits a few meters below the soil very near to the dam site.
Approach
Geological and Geophysical investigations and identify an area with the lowest Over
Burden thickness as shown below.
End Result
The Result, saving in transportation cost and better Management.
Client Testimonial
Click here to view the testimonial by the client.
Uttam: The Knowledge Edge.